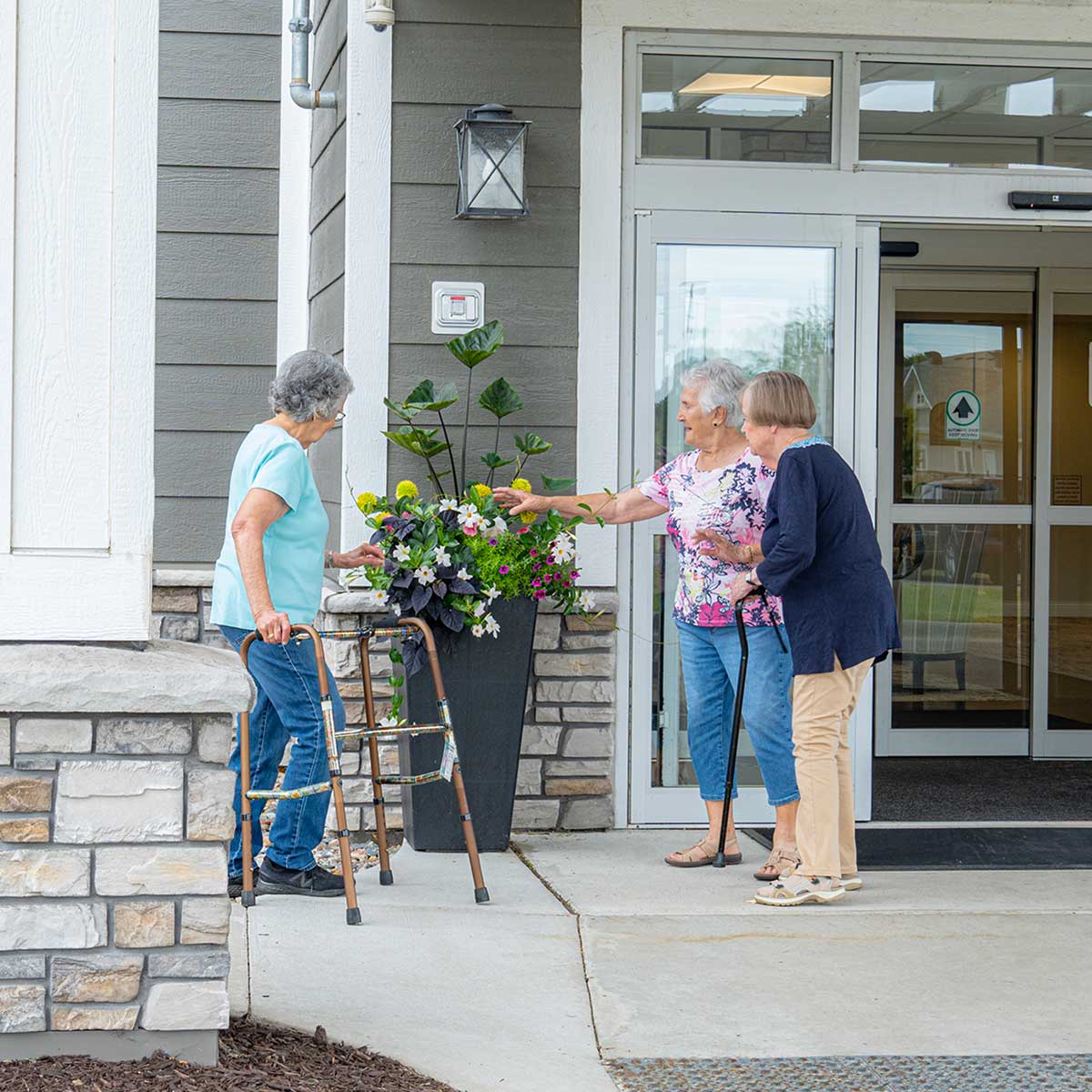 A Place to Live Life to the Fullest
Mill City is a community designed to meet a myriad of needs. With accessible amenities, stimulating activities and events, and highly-trained, compassionate staff, you will feel totally at home here.
We've developed a robust menu of services to ensure your needs are met every day. We offer beautiful indoor and outdoor spaces alongside communal areas, like a theater, pub, fitness room, and many others!
Our main goal is to provide a place where you can find the perfect balance of independence and support. With varying levels of care like assisted living, memory care, and independent living, you'll find everything you need at Mill City.
How We Came to Be
Mill City is a proud member of Tealwood Senior Living, a parent company of our senior living communities across the United States. Founded in 1989, Tealwood Senior Living began as a group of 5 skilled nursing centers scattered around the Midwest. We've since grown to over 40 communities around the country.
The 7 Dimensions of Wellness are our guiding principles for designing and implementing programs for our residents. At Mill City, your needs are our number 1 priority.
Our goal is to improve the lives of our community members through high standards of care and genuine compassion.
Our Commitments to You
Respect Everyone For Who They Are & Who They May Become
Our residents are integral members of our community, and they are always treated as such. We treat every resident with the utmost respect and consideration, from getting to know each personally to starting and ending every interaction with a smile. It's one of our main goals to ensure every community member is treated with courtesy, dignity, and respect.
Recognize that every person is unique & has their own set of values, beliefs, ideas, & own way of doing things
At Mill City, individuality is celebrated. We understand that everyone is unique in their own, extraordinary way—that's why we offer various choices to suit all different lifestyles. We operate with a sense of urgency to ensure our residents' needs are met and anticipated whenever possible.
Respond to all your concerns, needs, & ideas
Your feedback is incredibly important to us. As a community, your input helps us continually grow and develop our programs to give you the highest possible care standard. As a team, we work hard to resolve your concerns, apologize where necessary, and never make promises we can't keep. Your happiness is paramount to our collective success.